Contemporary Osteria
Tierra
//
Looking ahead with an eye to the past.
Tierra was born from a very specific idea, based on a few valid principles.
Tierra, contemporary osteria, as a synonymous with a return to origins, traditions, roots and what belongs to us, using and reinterpreting the raw materials that the surrounding area generously offers us seasonally; putting at the forefront the fundamental pillars that are behind the scenes of this work: farmers, breeders and small local producers.
In addition to having an imprint in the past, Tierra models and processes itself in the present to project itself into the future.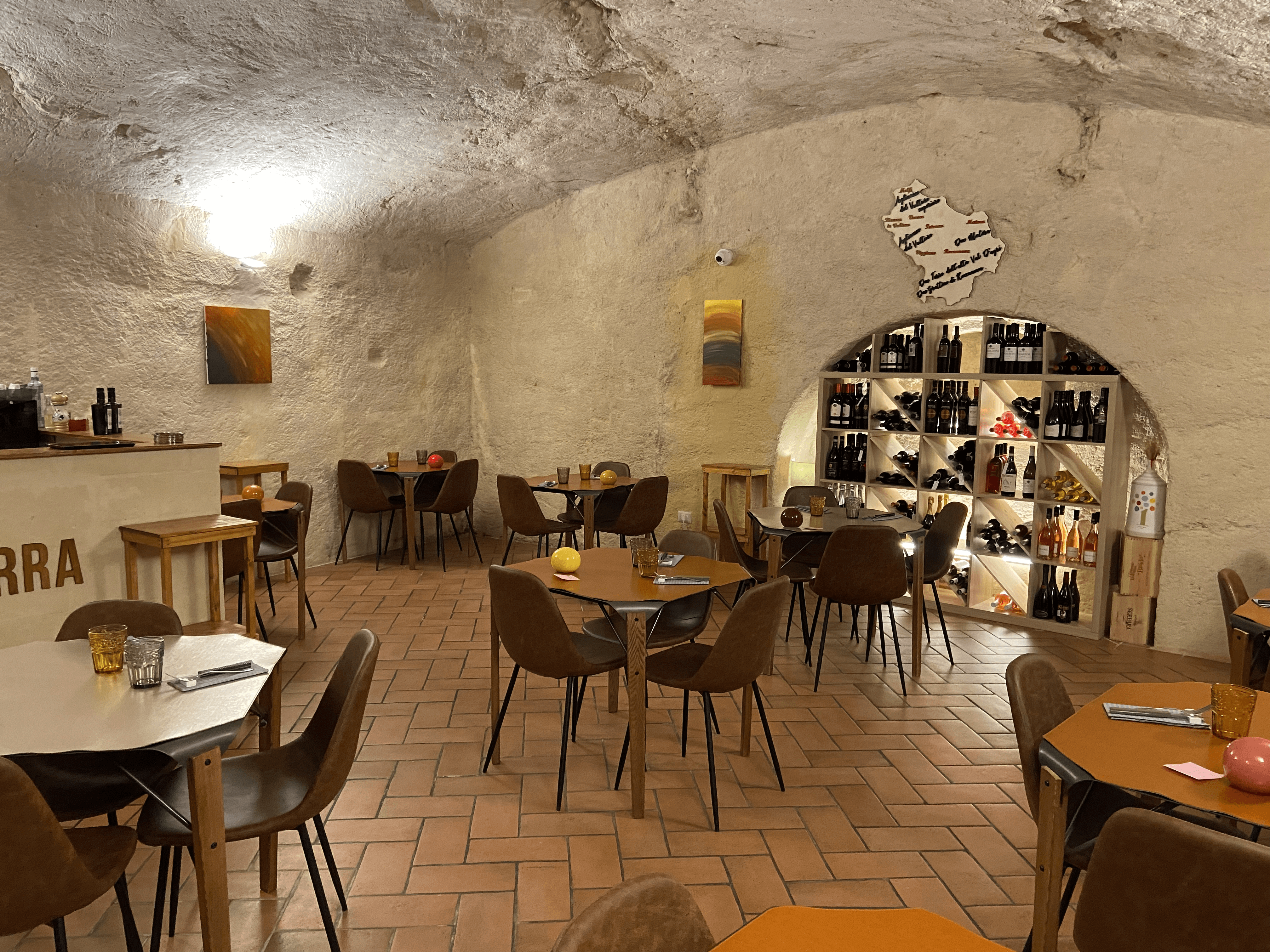 TRADITION AND INNOVATION
The past is a broken egg, the future is an egg to be looked after 

//
A TRAVEL TO DISCOVERY TIERRA
Six Courses Degustation Tierra Menu
The Degustation Menu Is Just Available For All The Customers Of The Same Table
Let Us Know All The Allergie Before Order
12:30AM – 2:30PM
8:00PM – 10:30PM
Contact Us
+39 0835 401326
+39 351 8044939
COME VISIT
Via San Biagio,27 –  Matera