Tapas, processing e dessert
Menu //
A TRAVEL TO DISCOVERY TIERRA
Six Courses Degustation Tierra Menu
The Degustation Menu Is Just Available For All The Customers Of The Same Table
Let Us Know All The Allergie Before Order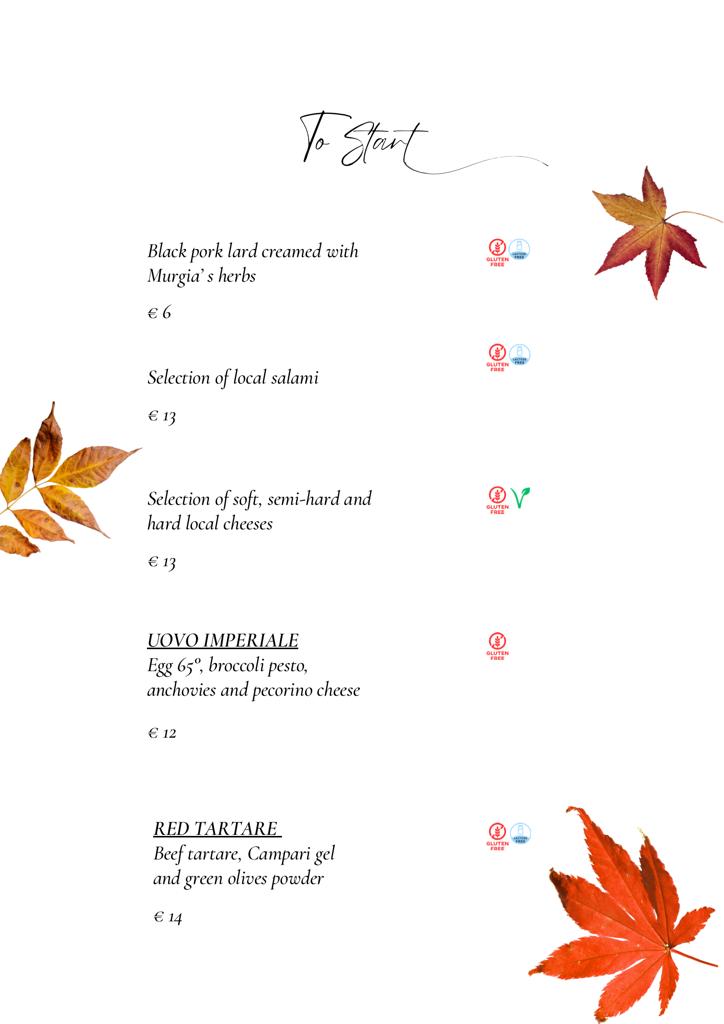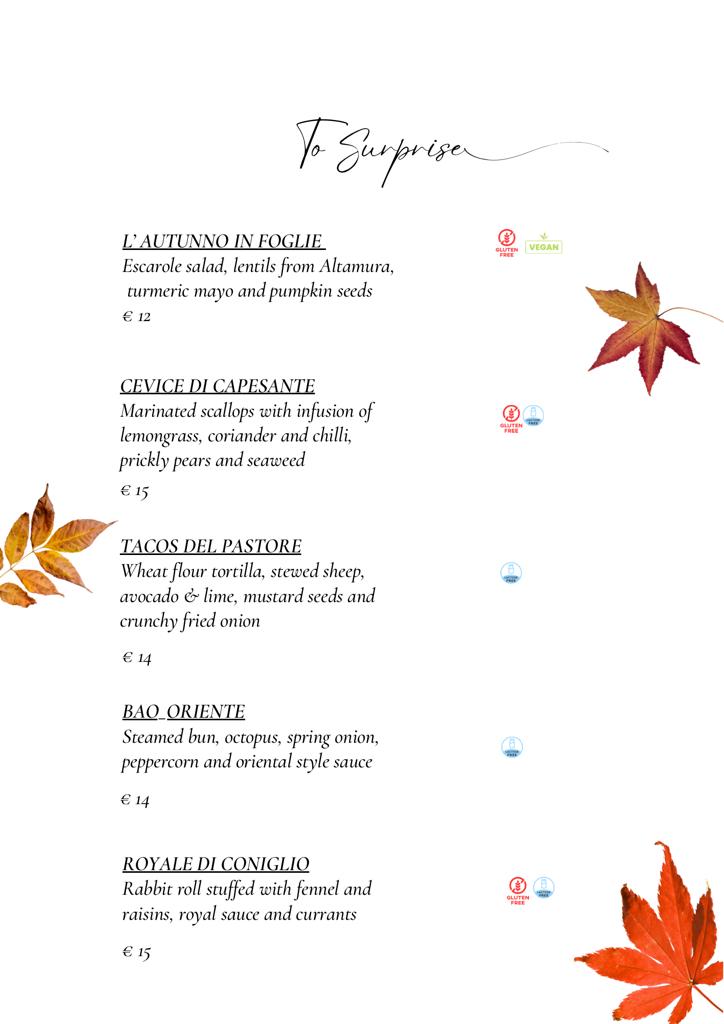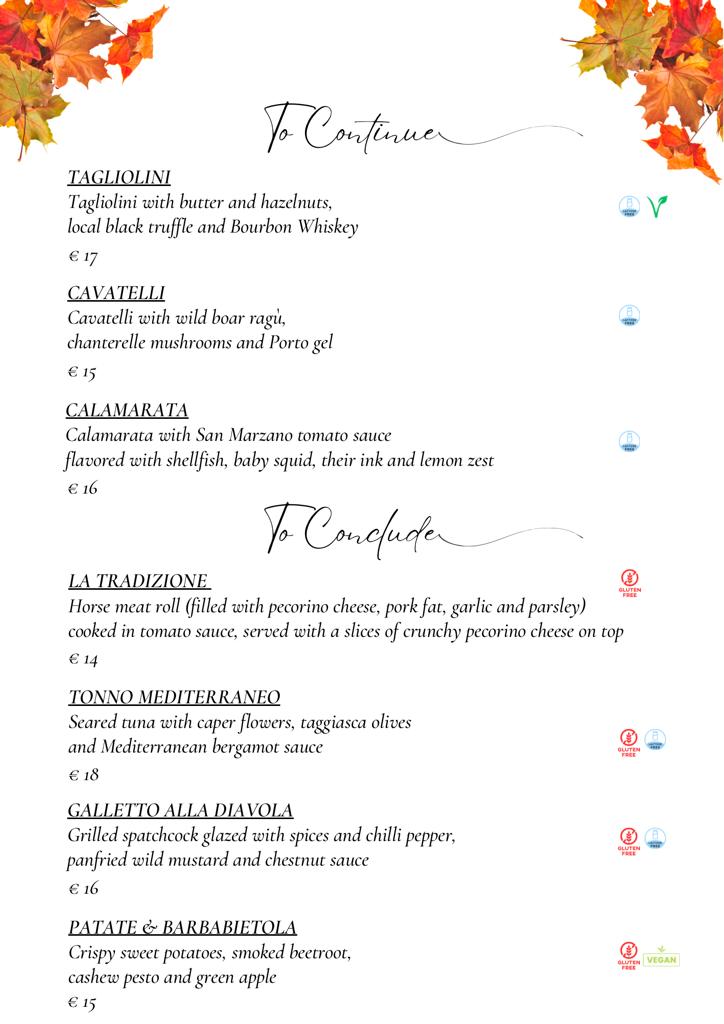 Is raccomanded let us know all the allergies before order.
Some ingredients could be frozen or deep frozen at the origin.
In compliance with EU Reg. No. 1169/2011, the kind customers are advised that, in the drinks and foods prepared and administered in this exercise, there may be contained ingredients or adjuvants considered allergens.
For more information, a room operator is at your complete disposal.